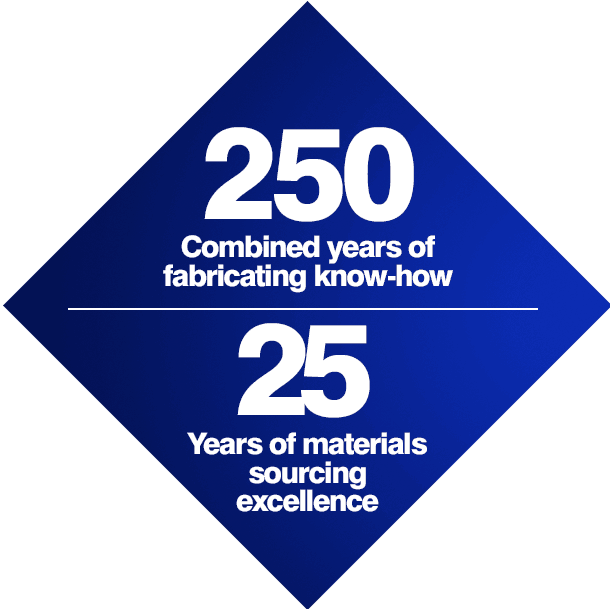 We believe the best way to explain the difference between us and the rest, is to simply show you…
Cost effective services designed to benefit your organisation.
We adapt and meet our customer's changing requirements, we pride ourselves on our excellent service, the best quality workmanship, whilst also maintaining affordability. Our steel fabrication knowledge enables us to offer advice and solutions to our customers requirements.
Our Business Philosophy
We understand what is important to our customer's, we strive to meet and exceed their expectations. We have a large and diverse stock range, this coupled with the additional services we offer, ensure we can supply against any steel requirement - whilst always ensuring service, quality and affordability
We cover it all…
from saw cutting, shearing, profiling, drilling, punching, rolling, fabricating, MIG/TIG/ARC welding, all the way to final finishing and painting.
In Beams
Columns
Channels
Angles
Circle Hollow Sections
Square Hollow Sections
Rectangle Hollow Sections
Flat Bar
Sheets
Plates
Durbar
Round Bars
Square Bars
And Much More…
All of which we can fabricate to your requirements. We can also arrange for material to be further process through our extensive supply chain,
We offer;
Galvanising
Zinc plating
Powder coating
Specialised painting
and many more processes, all at affordable rates.
We offer an express, reliable & Nationwide delivery service. Please contact our sales office for a fast, professional & cost effective service for all your